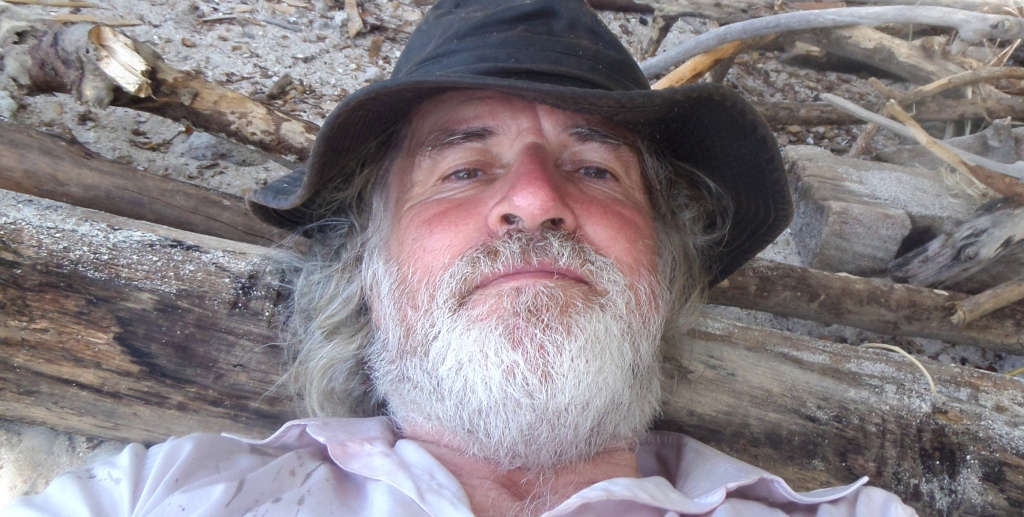 His full name is Ian Argus Fraser Stuart Harding and he was born in Great Britain.
The beginning of my story with Ian began in April, 2014 when I got an email from our Operations Director, Tamiki Kato, desperately asking for help as he didn't know how to handle a client who had written to us on our web.
Tamiki is the one who answers the doubts that our future castaways may have and he found it very difficult to communicate with this prospective candidate as, along with other things, he was writing his emails in capital letters and full of mistakes; no commas, no full stops. His ideas on how he wanted his experience to be were also very fixed and not at all flexible.  I became interested in Ian and even more so when I found him on Facebook and saw his age and his very original style. So, doing as I usually do in these cases and to satisfy my curiosity, I decided to call him to find out who the person behind all this was.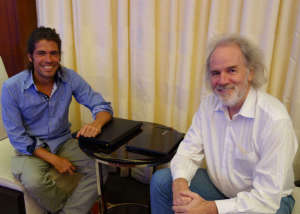 Just a few minutes talking to him were enough to assure myself of the idiosyncratic character of the person who was on the other end of the telephone.  We hadn't yet even begun to discuss which of our islands would be best for Ian to have his first experience on and there he was, calculating all the times he intended being one of our castaways this same year.  At that moment I began to realize that we were truly facing a mission.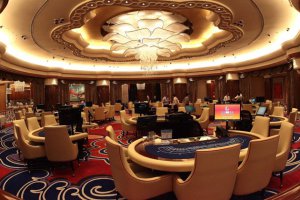 At 64 years of age Ian enjoys the life of a nomad, no home, no address, and living in hotels in different countries, just for the simple pleasure of 'change'.  At that moment in time he was living in a hotel in Phnom Penh in Cambodia.  Strangely, chance had it that a few weeks later we would coincide in Manila, a city I often pass through.  I didn't think twice and arranged to meet Ian for a meal; I was going to meet our eccentric castaway face to face.
Once I had arrived in Philippines Ian asked me to meet him at the gigantic Casino Solaire Manila, a resort where the style of living could be compared to that in the Ocean's Eleven film.   Upon arrival, walking through those gigantic rooms full of gaming tables and roulettes, I asked myself – what on earth was a voluntary castaway doing living in this kind of place.  On speaking to Ian on the phone he had told me he would be in the slot machine zone and to ask for him when I arrived.  Effectively, that's where I found him, very cheerful and waiting to tell me about his plans and his thousand and one battles.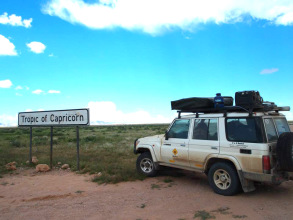 Ian Stuart ended up being an enterprising millionaire with properties in the past as famous as 'No Man's Land Fort' and 'Hastings Pier'.  An adventurer with a fascinating life full of solo experiences in Africa's Kalahari Desert, Angola's Skeleton Coast, The Congo…. among others in the world's most remote places.
A lover of taking risks, he was positive that he wanted to go to our desert island with the absolute minimum possessions possible so he could live and survive with what he found there.  For his experience, Ian insisted time and again that he didn't want any guides or anyone on emergency standby in the nearest city.  He even threw his hands in the air when he learned we planned on cleaning up the plastic waste on his island before his arrival – as we always do – but later I understood why!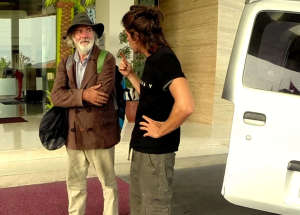 Straightaway I understood that material things were the least important things in the life of this adventurer.  Ian confessed that he neither had, nor needed, any objects.  His 'wardrobe' was made up of two pairs of trousers and two shirts.  He didn't even have a smart phone.  However, what he really needed were emotions, the stronger the better as time went by, and more precisely, more high risk experiences as this was the only way he kept himself motivated without being bored.  During our meal, as well as realizing that most probably he was a man with a level of intelligence above the media, I understood that he couldn't care less if he won money in the casino because what he sought was risk, a challenge, to constantly prove himself and push himself to the limit.
Ian wasn't very happy when he found out that our islands are frequently used by our castaways because that meant that they had already been 'discovered'.  This worried me as I could see that more than likely none of our islands on offer would completely satisfy him.  There is no danger whatsoever on these islands, the risks are minimal and there is little to 'discover' in their interior.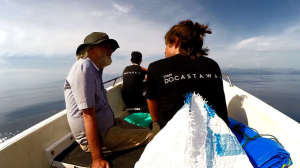 For this reason, wracking my brains while he was telling me about his interesting adventures in Africa, I suddenly interrupted him.  'If you truly want to discover places where no one has been before I know some of the world's remotest desert islands that I'd love to offer our castaways, but there are high risks so I've always needed a courageous guinea pig, like you! ' and I continued 'Would you be prepared to become a Docastaway explorer?'  At that moment Ian just looked at me, the hint of a smile appearing at the corner of his mouth, and he carried on talking about his adventures as if I hadn't interrupted him, completely ignoring my proposition.
Trying to guide him back to my proposal, insisting once again: "What do you think if we start with a desert island 'light' in Indonesia so that you can try the experience to see if you really do want to be a castaway as often as you've planned.  After that, we'll see!"
TO BE CONTINUED
Follow Us!