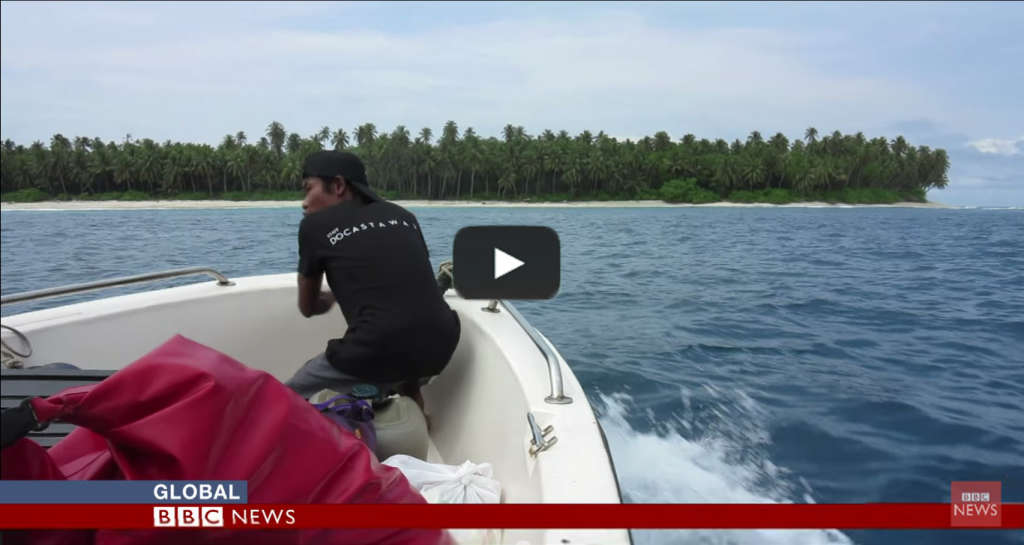 This 54 year old French castaway was the center of great media attention during his experience in 2013 where he spent 40 days on one of our Indonesian desert islands. This businessman dedicated himself to directing his businesses from the island, using solar energy and a communication satellite. He was living with a dog, 5 cats and other animals. His objective was to demonstrate to the world that with today's technology it is possible to work from a remote desert island.
Newspapers and magazines from all over the globe followed the experiment and even some television channels made live contact from the island.
Channels such as the BBC, Canal Plus or LCI  showed interest about this adventure and you can see their interviews above on the right and also below. There were also other interviews on radio, such as  RTL, RFI or Sud Radio
Prestigious daily papers such as The Guardian or Bloomberg followed this experiment. Other important papers can be seen further down.
The newspaper Le Monde did an almost daily coverage of the adventure and published 20 articles of his day to day on the desert island.
Here are some examples.  Click on the picture to access the articles:
 THE TIMES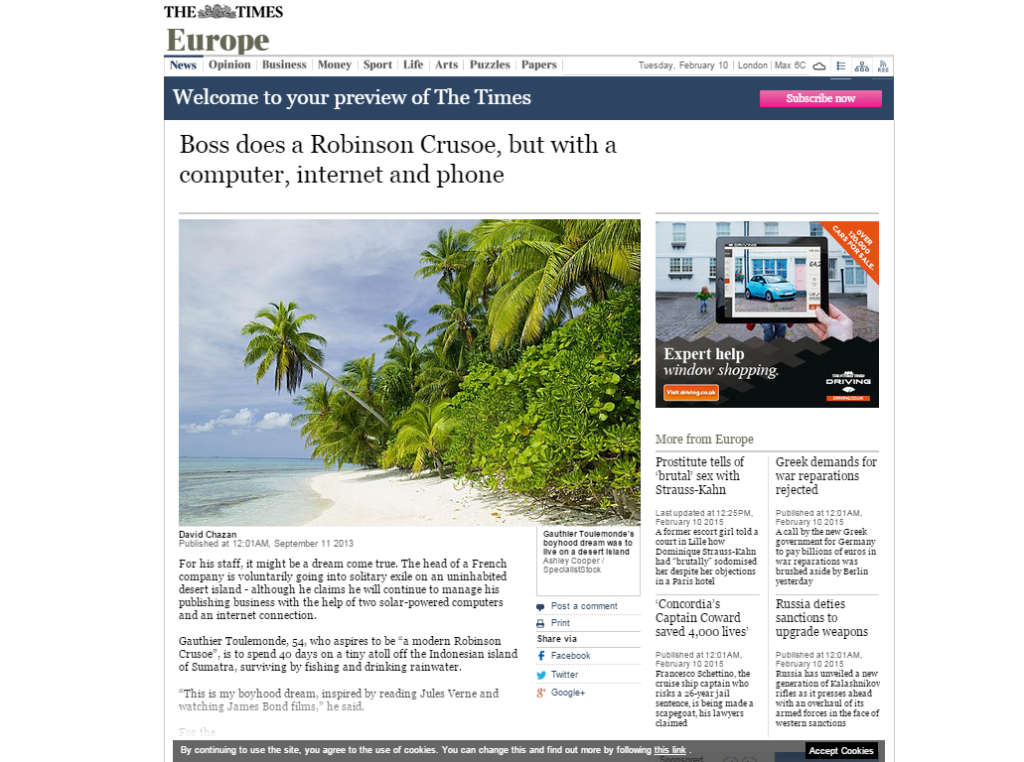 DAILY MAIL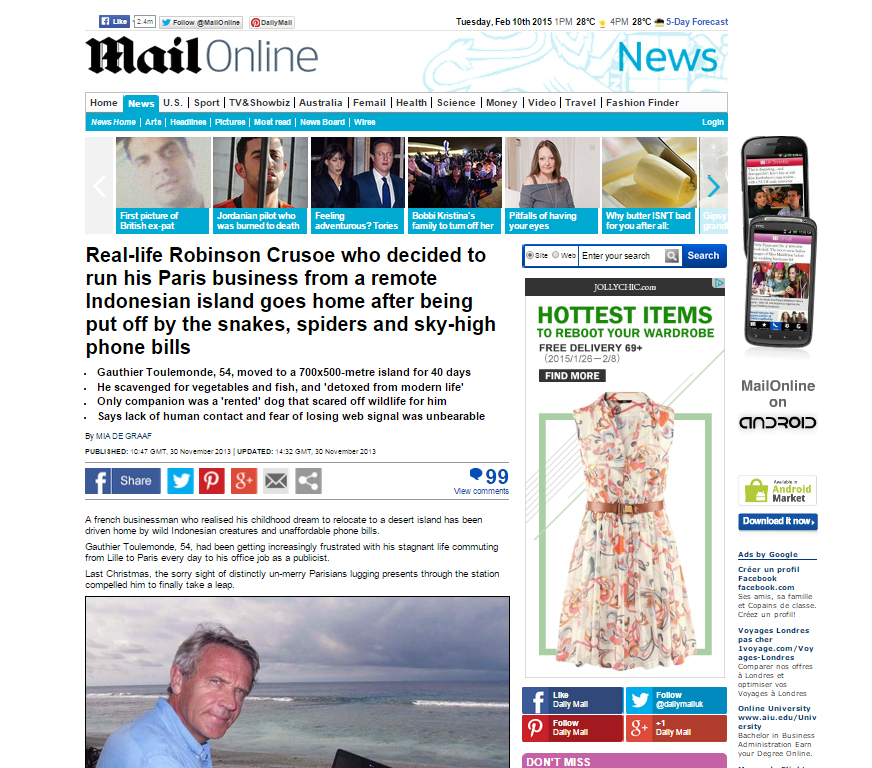 THE GUARDIAN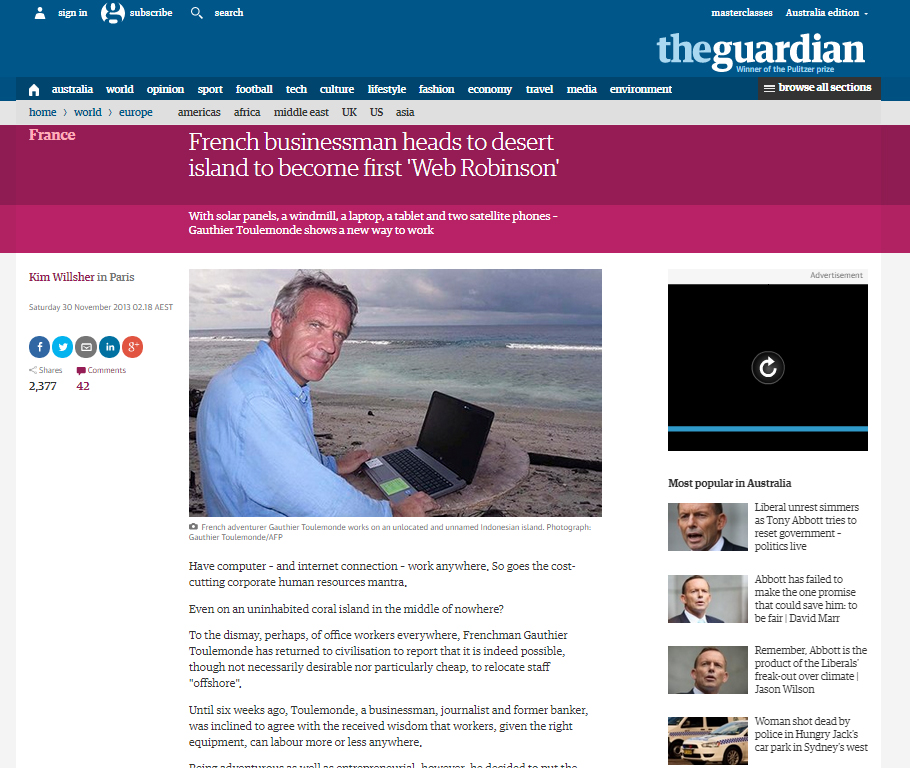 BLOOMBERG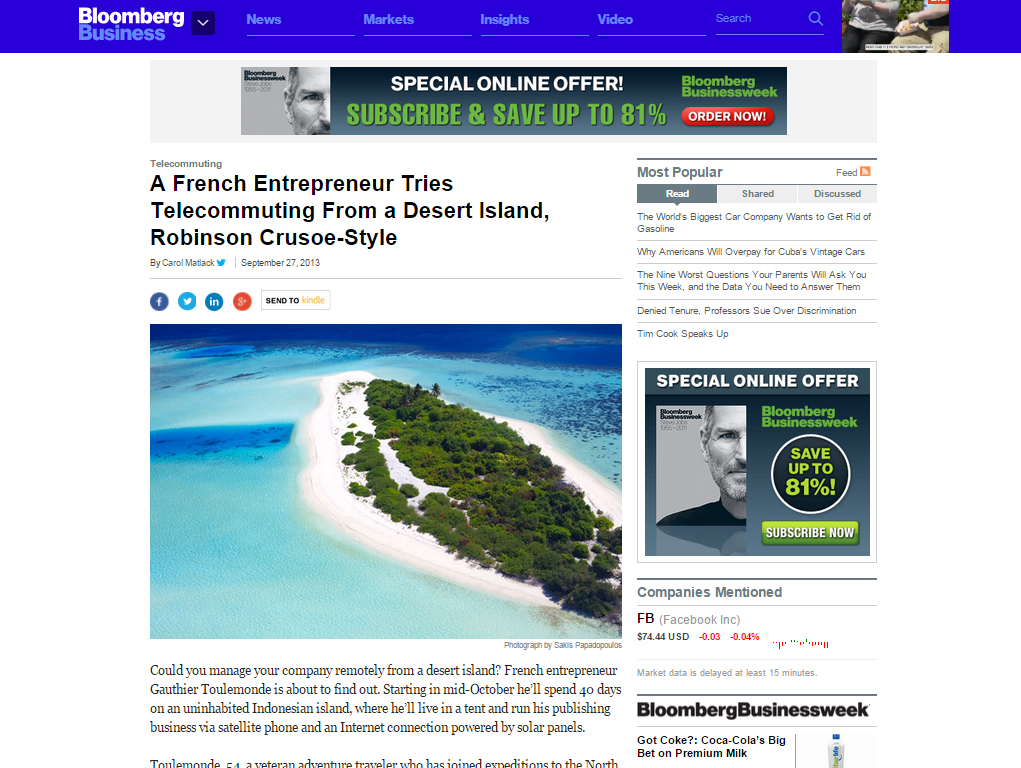 PARIS MATCH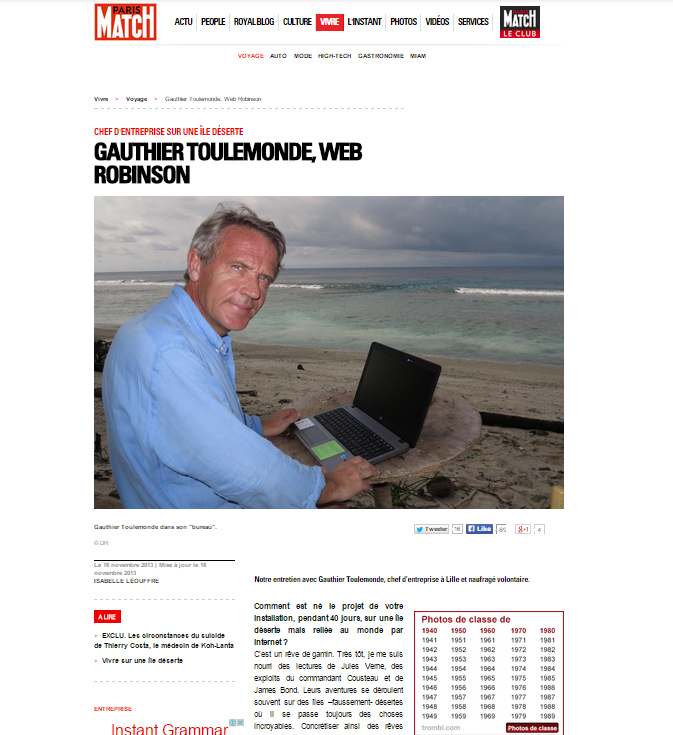 PARIS MATCH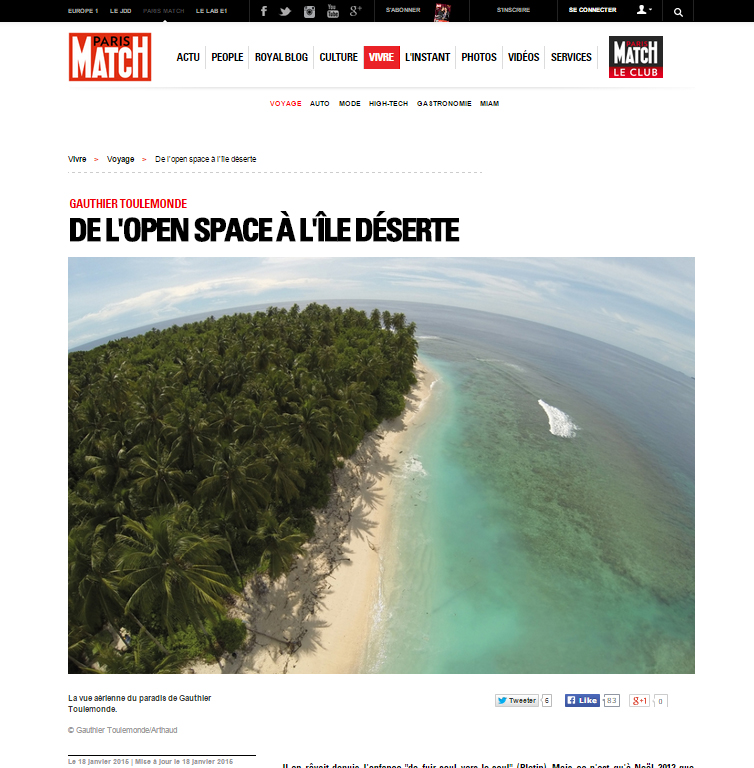 LE FIGARO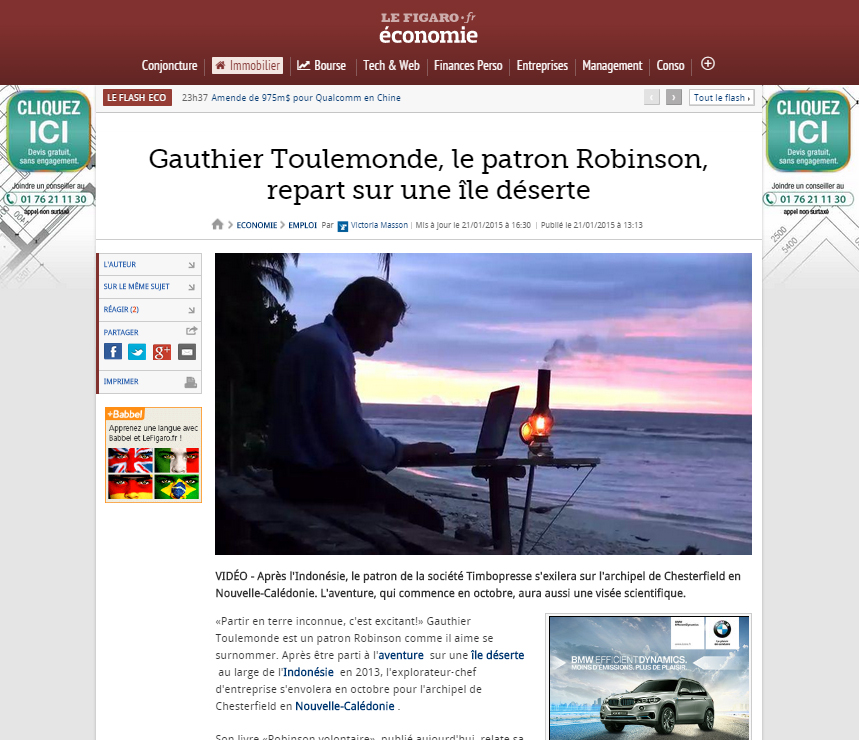 FRANCE INTER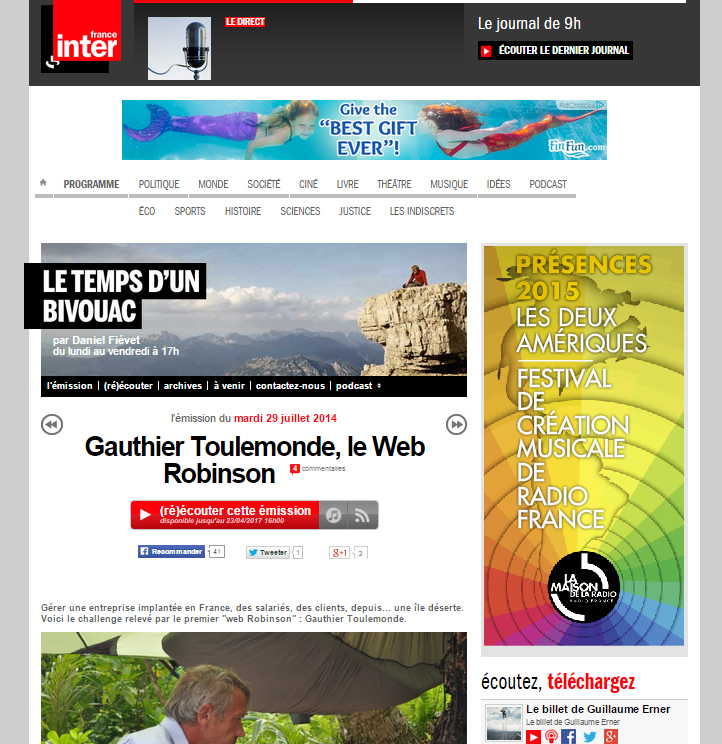 LE MONDE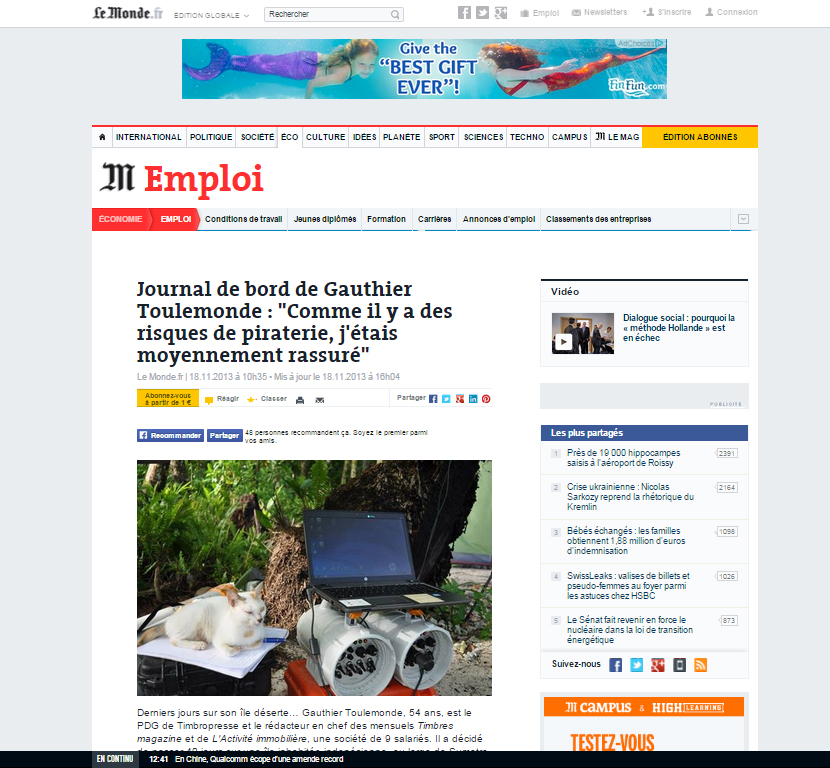 LE MONDE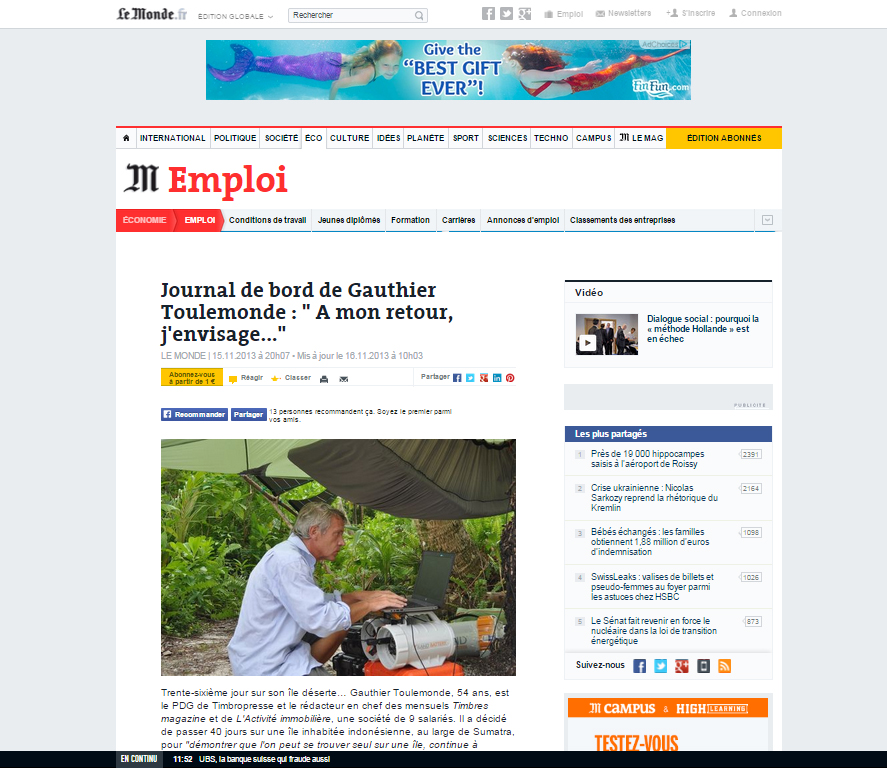 LE MONDE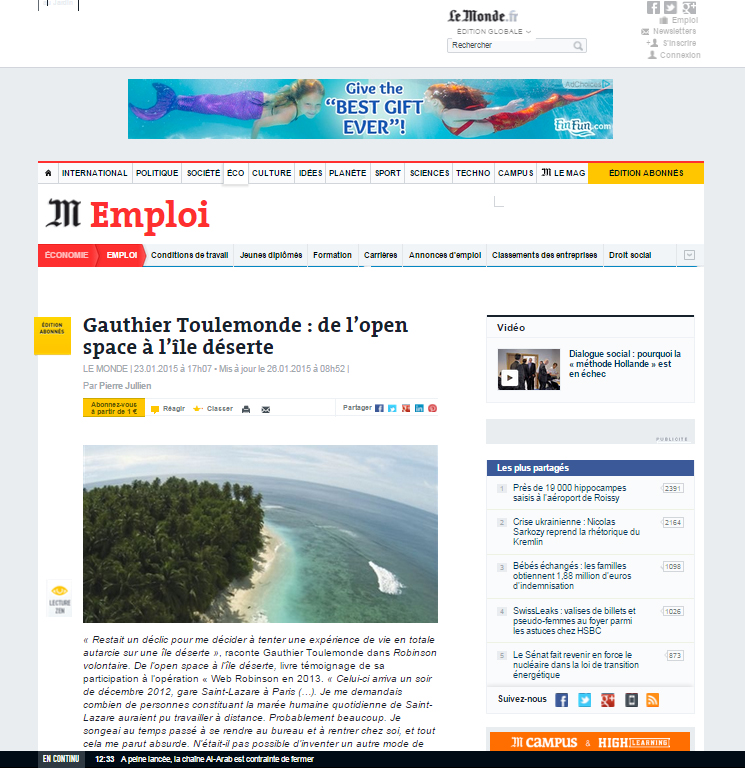 LE MONDE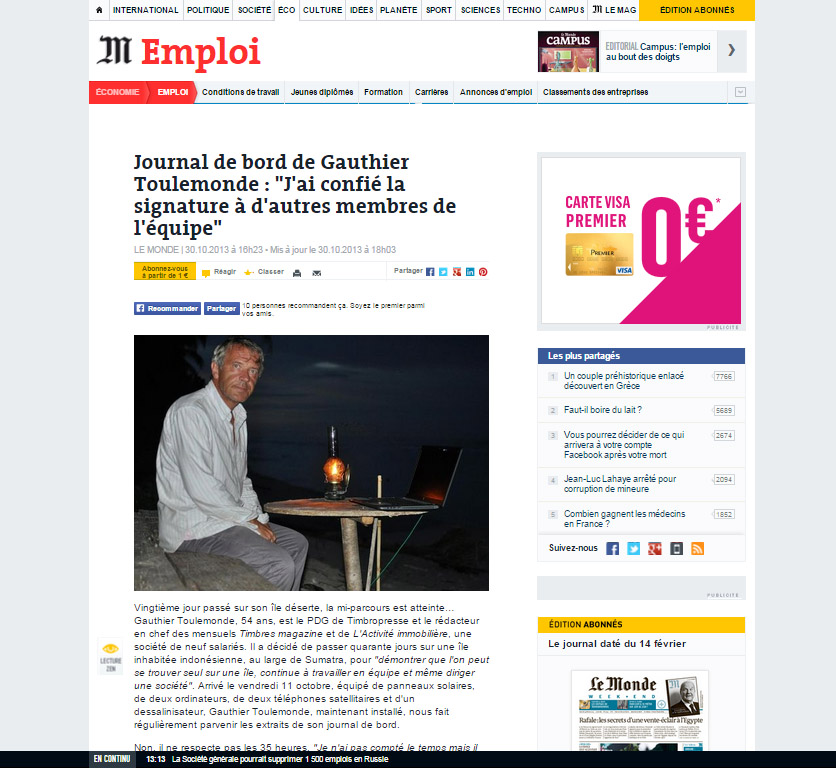 LE MONDE
LE MONDE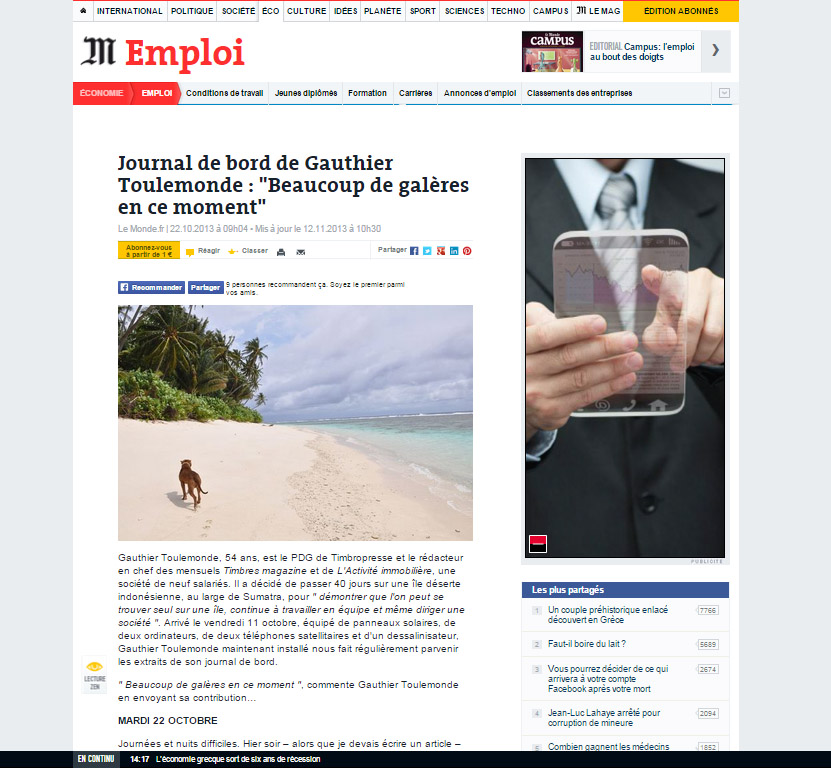 LE MONDE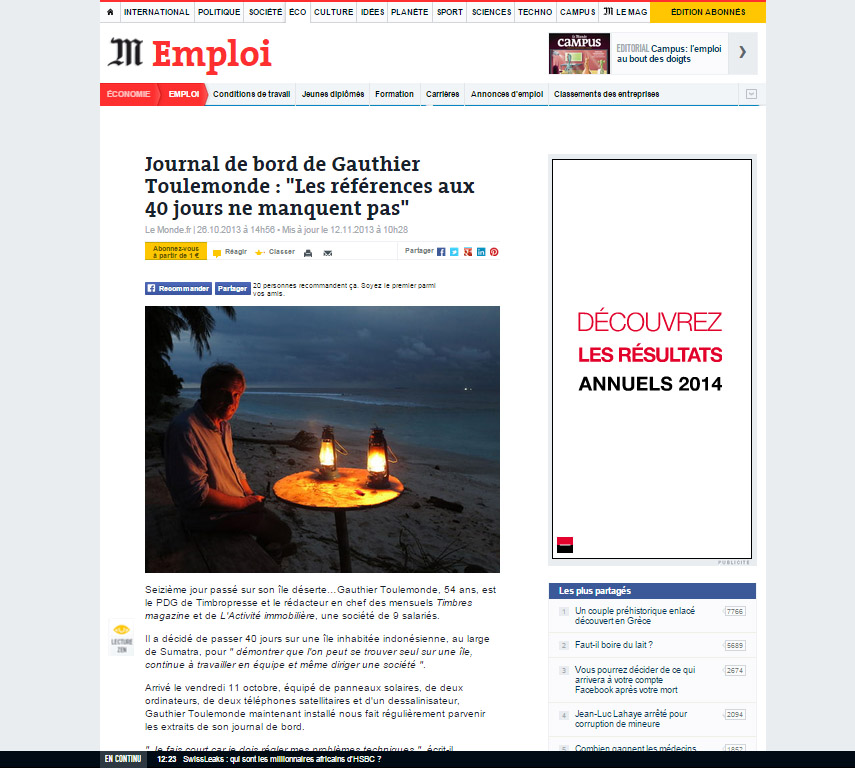 LE MONDE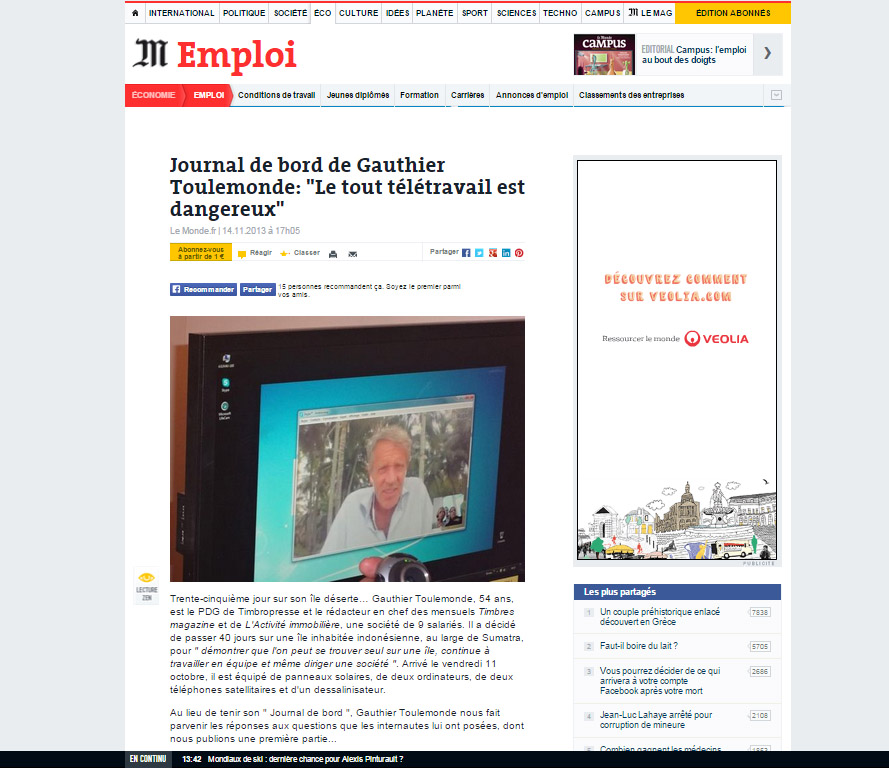 LE MONDE

REPUBBLICA (Italia)

LA VANGUARDIA (España)

QUE (España)

SOUTH CHINA MORNING POST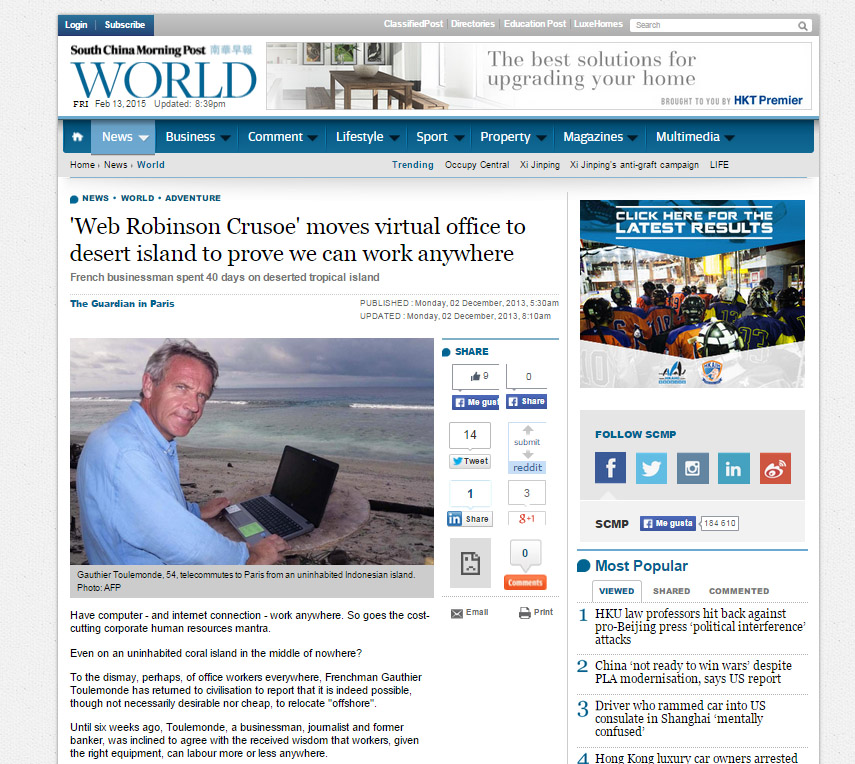 Follow Us!