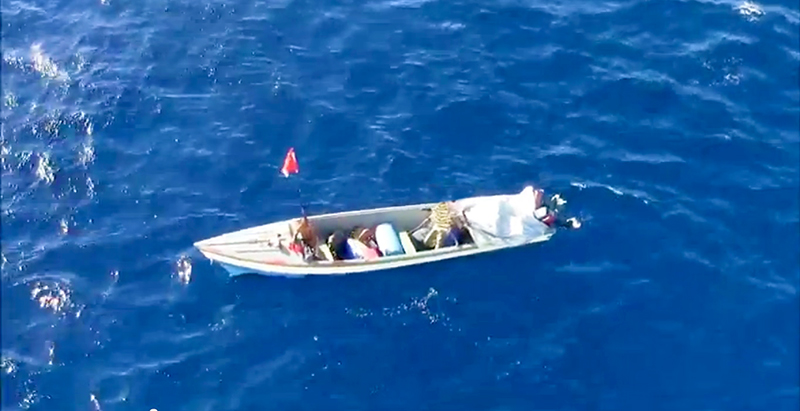 His name is José Salvador Alvarenga a fisheren who was rescued recently after being 16 months adrift.  But even more amazing is that his fibreglass boat is only 7 metres (23 feet) long.
For most of his voyage this castaway was accompanied by a friend who unfortunately didn't survive and died a few months before.  Jose was found on the Ebano Atoll Reef of the Marshall Islands and was only wearing almost worn-out underclothes and he had a turtle on board.  At the time of writing he was on his way home, very confused and not really understanding what had happened to him.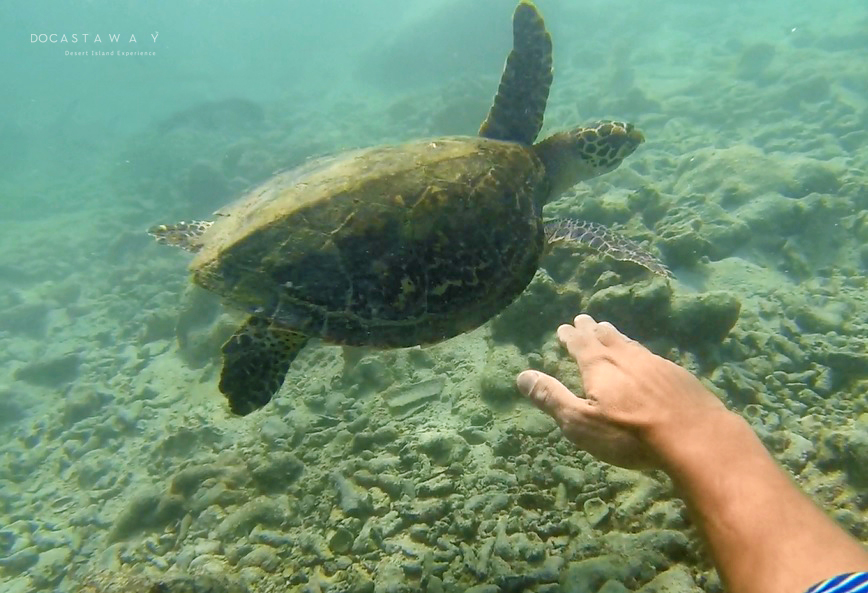 Until just a week before Jose had been surviving on rain water, but when there was no rain he got his liquid from the blood of the turtles that usually approach boats that are adrift in the Pacific Ocean, just as in the exciting stories of Maurice and Maralyn Bailey, or those of Bill and Simonne Butler.  His diet was turtle meat, seagulls and any fish he caught with his hands as he had no fishing equipment.
It all started in September 2012 when Jose Alvarenga set off to sail from Mexico to fish for sharks. The engine of his small boat developed an irreparable fault at sea. After 14 months the boat had drifted 12,500 kilometres (approx. 7,700 miles).  I'm very sure that during this long journey he will have passed desert islands on his way but, with the bad luck of unfavourable currents plus not having any oars, he found it impossible to land on any of them.
What we're talking about here is being adrift 480 days with practically no land in sight, and if he did see any land he couldn't get close and what's more, without being seen by any other ship or boat.  If he was seen then they didn't realise that he was adrift and needed help.
This only goes to prove, once again, that the ocean is a great desert of water, especially in places far away from maritime routes, and that neither lifeboats nor small boats are seen or noticed by the large merchant ships.  But should they be seen, thanks to radars, they are usually ignored as it isn't known that these boats need help at that time or for the simple reason that there is no one on the bridge on 'look out' as most of these very large ships have automatic pilot.
Throughout many years there have been clear examples that even cargo ships have passed just a few feet away from life rafts, totally ignoring them.  What this means is that the only hope these castaways have is to get close to the coast where other small crafts navigate watching the sea, or try to land on a desert island. I should point out however, that in the case of landing on a desert island it shouldn't be forgotten that when a castaway gets close to a reef or cliffs, he comes face to face with the great danger of 'landing' there.
A multitude of interesting exploits must have occurred while Alvarenga lived through this adventure.  Perhaps one day we may find out if his companion ended up being part of his survival diet!  We'll look forward to hearing his story once he has recovered.
If you think one of your friends would like to read about this unusual exploit you can share it using the following links.  Thanks!
Follow Us!