Last week Laura and Javi from Spain sent us the video of their adventurous honeymoon which they booked with us. These newlyweds decided to have a super adventurous holiday in Tando Island, which they combined with a visit to its tribes. It would seem that Javier loves mounting videos and, without doubt, we are delighted with this fabulous creation.
                                            If you can't see the video try clicking here
They have also sent us the pictures of their experience which we show below
A short description is displayed by hovering the mouse pointer over the photo: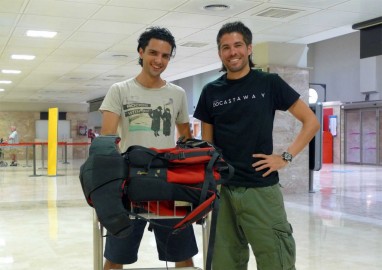 Follow Us!