Masafumi Nagasaki is one of our favorite voluntary castaways. A Japanese who lived alone on the Okinawan, a desert island, for 29 years.
In April 2018 his story became popular worldwide when, a local fishermen discovered him lying on the beach almost unconscious, following which the Japanese Government forced him to abandon the place despite his only wish being dying on this desert island.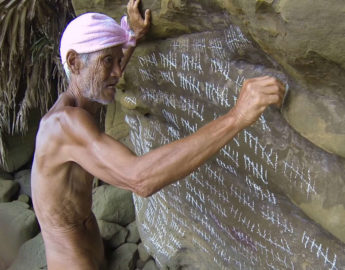 Back in 2014 I was lucky to spend 5 days alone with this unique Robinson and capture some of the best moments on camera, but I never got to releasing them. For many years I kept those images safe, to protect his privacy and him on the island.
But in 2018, when we learnt that he was made to abandon the island, we decided to publish those old footage and pay tribute to his fantastic life through an interview, which turned out be a rather emotional one. It garnered the attention of millions of viewers and hundreds of news articles were published in the media.
HIS NEW LIFE IN CIVILIZED WORLD
Since 2018 after being made to leave his desert island, Masafumi Nagasaki had struggled in the city trying to adapt to modern society. The Japanese Government provided him with a little bedroom and very little money to cover his basic needs.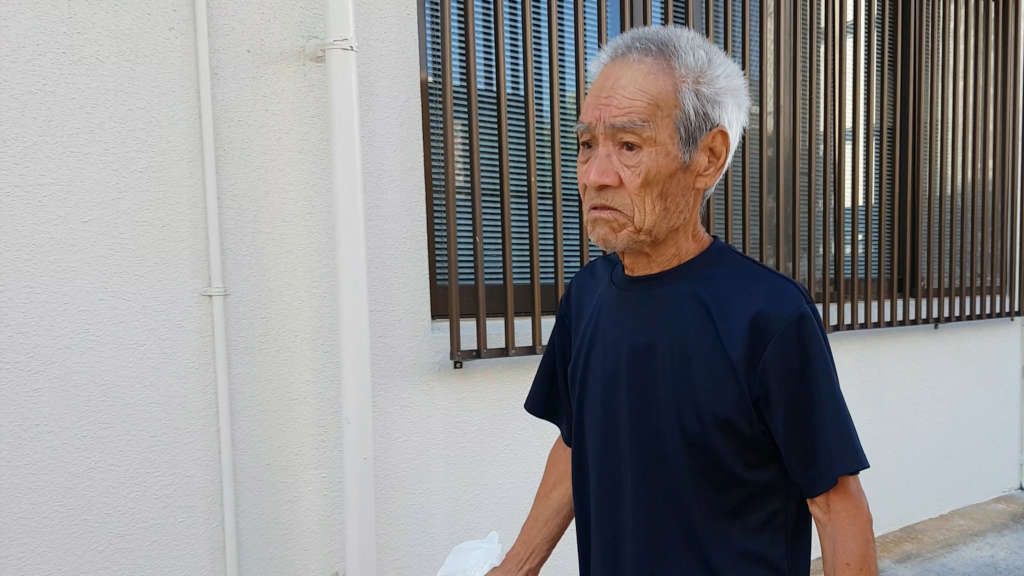 But unfortunately, even after 4 long years back in civilization, he still wasn't able to make any progress or make any friends. Nagasaki had quite a 'complicated' personality, and always spoke with no filter. In a quintessential society like that of the Japanese, there was hardly anyone who could either understand his eccentric way of life or his extreme desire to live naked on a desert island. As a result, most people in his neighborhood looked at him with contempt and a little bit of fear.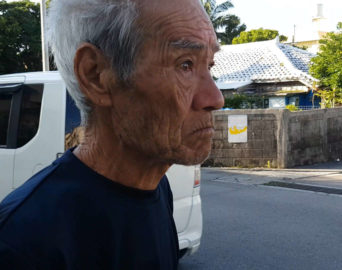 On the top of that, in the past 2 years of the COVID-19 pandemic he had to live in human civilization surrounded by people. This could have been avoided had he remained in the desert island.
During those 4 years in civilization, Nagasaki spent most of his days confined in his room hiding away from the noisy world. His tiny room became like his desert island where he could isolate himself as it was the only place where he was able to live with his clothes off and feel free like he did for the last 29 years.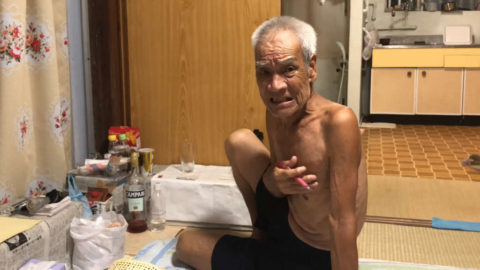 When he felt too trapped in his room every now and then he used to go out and collect rubbish from the street as he was horrified by the pollution and all the waste that humans had created.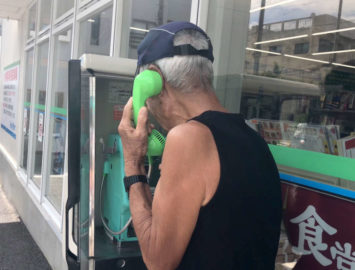 Nagasaki couldn't work his way around modern electronics as he had abandoned civilization in the 90s before mobile phones came out. However, in his moments of despair, Nagasaki called Tamiki -our Japanese operation manager- from the only old phone booth that there was still left in the city.
He used to tell us bitterly how difficult his life was surrounded by people and how much he missed his life on the island. His beautiful old life which was now part of only his distant memories.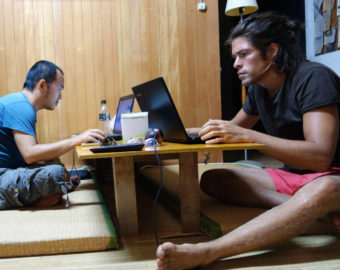 Because of all these reasons Tamiki and me finally decided to do something. We managed to discuss with the Authorities and with local people in Iriomote to find the possibilities of return.
As soon as we told Nagasaki the plan, he jumped with joy and broke down in tears of gratitude. His face lit up like an excited little kid when he learnt he was getting to go back.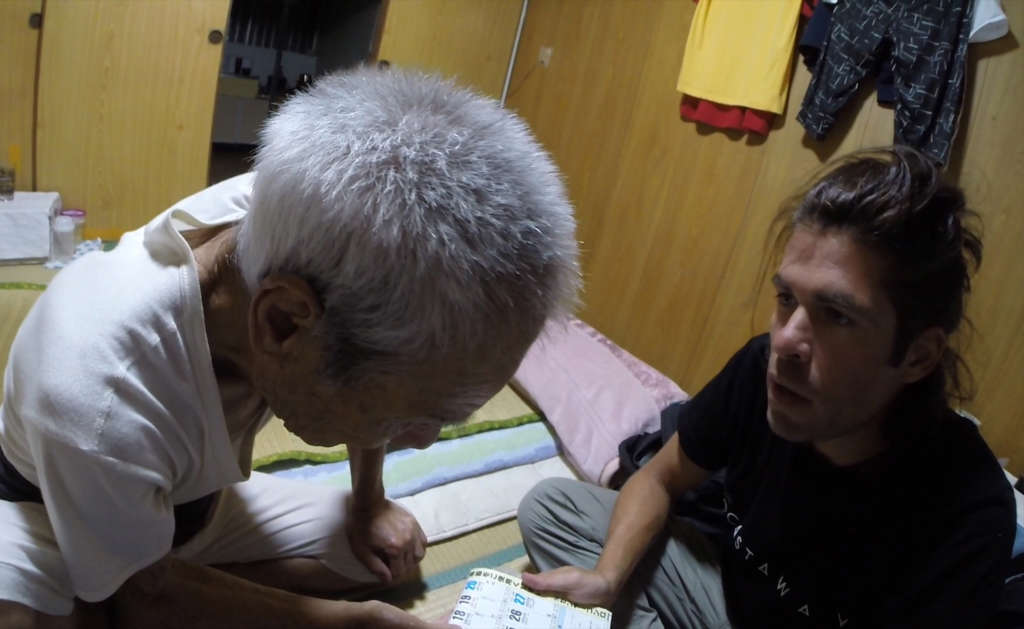 He had insistently mentioned before during his interview that his only desire was to die in Sotobarani Island.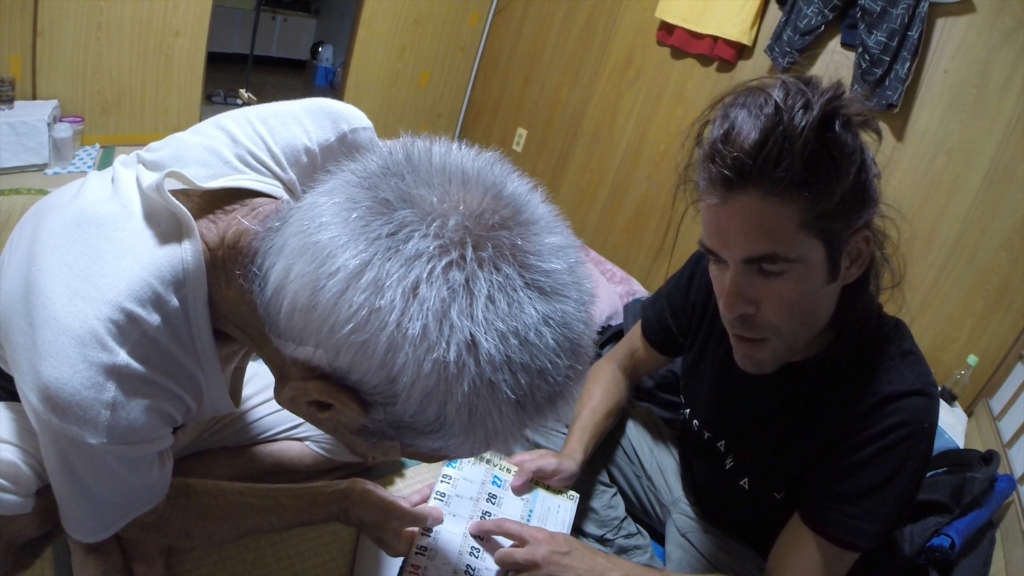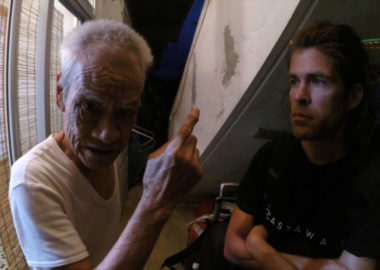 Convincing the Authorities was not difficult. They didn't mind as long as Nagasaki's health was okay. Of course, we didn't mention about his desire of staying forever on the island until his death. We just asked them if he could stay there for a while.
After confirming with some locals too in Iriomote we prepared the equipment and got all the logistics done.
JOURNEY TO THE ISLAND
The trip in the ferry to Iriomote was exciting for all of us but especially for Nagasaki. During the ride he often looked up, smiling at the sky and thanked life with folded hands.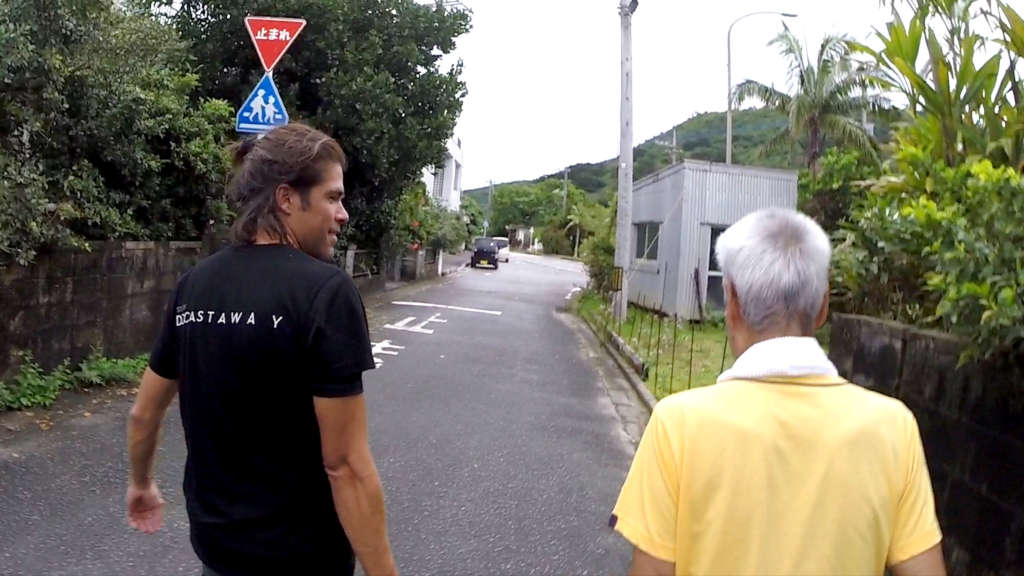 Once we reached Iriomote, we saw that some local people looked at Nagasaki with skepticism as they knew him well. We were not really sure if locals were happy with the fact of Nagasaki being back in the island.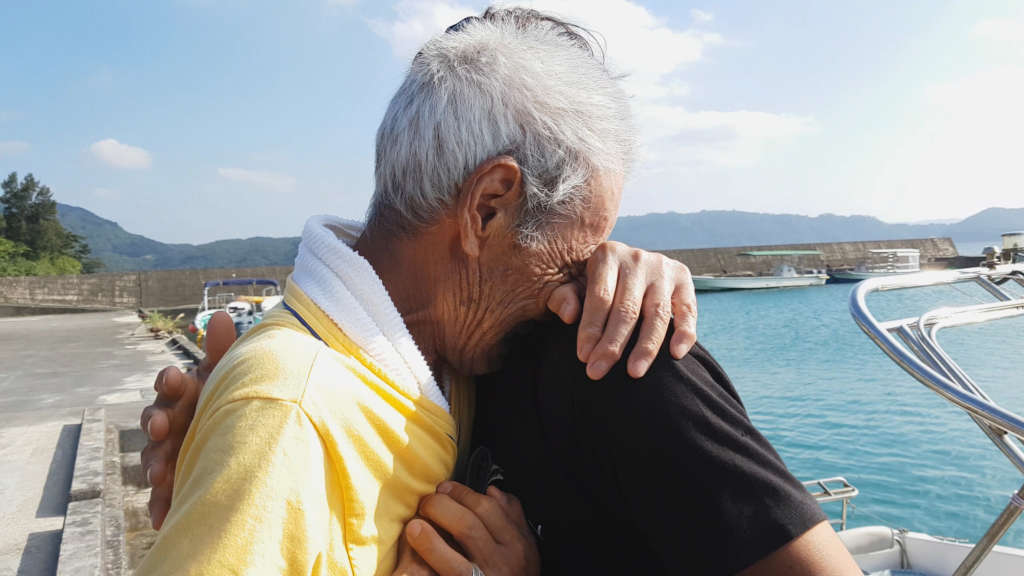 As we were approaching Sotobarani on our speedboat, Nagasaki gazed at his beloved island joyously from the distance. He was quick to observe the changes the island had suffered in the years he wasn't there. After all, Nagasaki had spent 3 decades living on that island and he knew every single detail about it.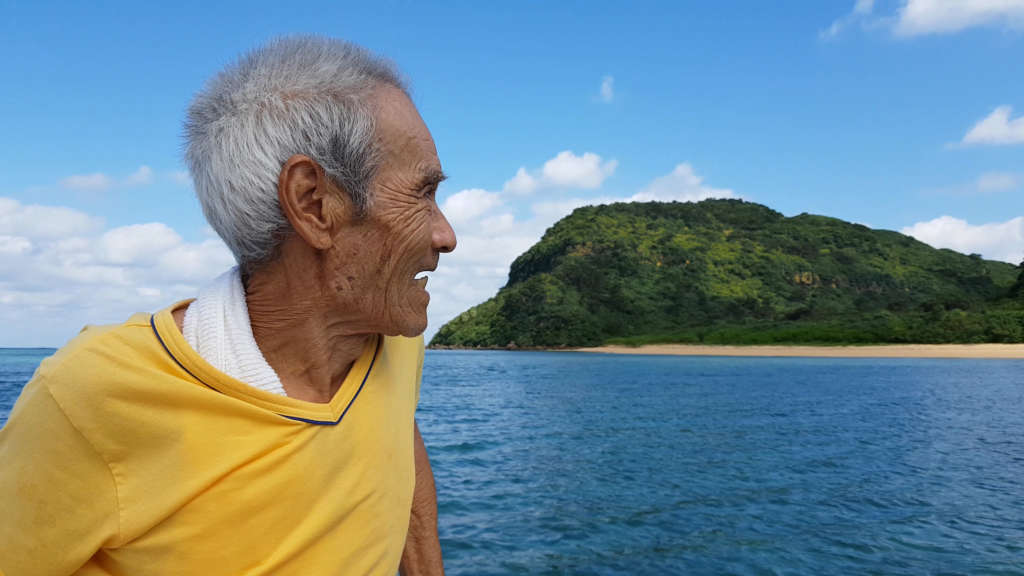 AGAIN, ON THE ISLAND AFTER 4 YEARS IN CIVILIZATION
As we landed on the shore, Nagasaki started walking around excitedly and often raising his arms in joy. After some cheering and celebration, we went straight into the jungle looking for his old camp where he used to live.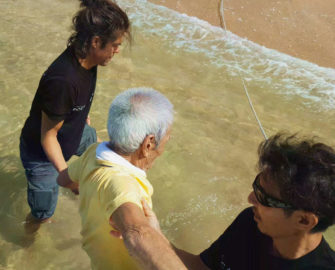 Back in 2018, when he was 'rescued' from the beach, almost unconscious, Nagasaki had to leave all his belongings behind. Neither he nor the Government ever returned to the island to collect them.
Apparently, Nagasaki was never really attached to material things, so the items he owned on the island didn't hold any real value to him. But he was overcome by curiosity to get a glimpse of the life he had, from the vague memory of his final days on the island before he had to leave against his will.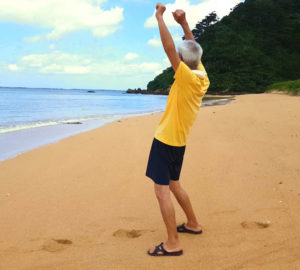 However, finding the pathway to his previous campsite was not an easy task. Lack of human presence on the island for four years had completely transformed the area and covered it with wilderness.
After searching for a while and cutting through the jungle we finally found it; some old boxes and kitchen material. Two of his three tents were still up but flooded with water on the inside. All rusted but untouched. It seemed no one has entered inside the island since Nagasaki left.
He sat down inside one tent, started to open the boxes, and showed us few of his belongings such scarves to cover his head, fishing material, bottles… He even had 2 photos from his youth. We also helped him recover things from other boxes; in one of them we found a couple of flashlights.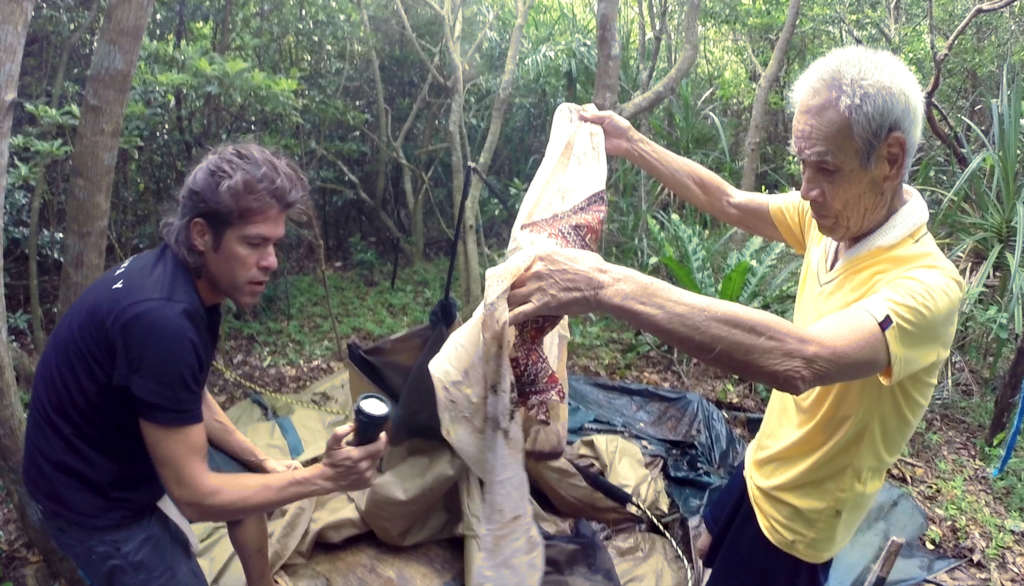 After some discussion Nagasaki decided to settle down in the same place. Tamiki and I began to set up his tent while he continued giving us instructions. After the camp site was ready, he quickly went straight back to the beach, and we followed him.
As he reached the shore, without giving any prior warning, he started to take his clothes off, quite slowly. Tamiki and I realized that he was not as strong as he used to be in the past. Although Nagasaki was 79 when I first met him in 2014, at that time he was very agile, energetic, and capable of surviving on a desert island. Now he is almost 87 and the last four years of which he spent in a tiny room.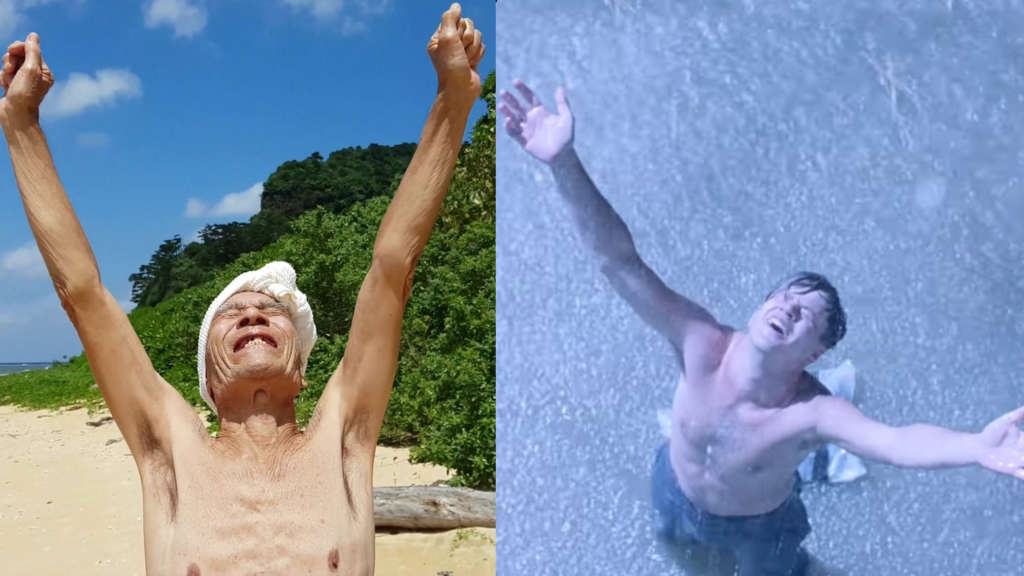 Completely naked, Nagasaki raised his arms again, and offered prayers looking up at the sky. It was such a special moment to see him walk freely unclothed and laugh with joy. It made me think of the famous ending of 'The Shawshank Redemption' movie, when the character Andy Dufresne having escaped from prison, celebrated it with open arms under the rain. That moment of Nagasaki on the beach was a pure expression of freedom that we will never forget.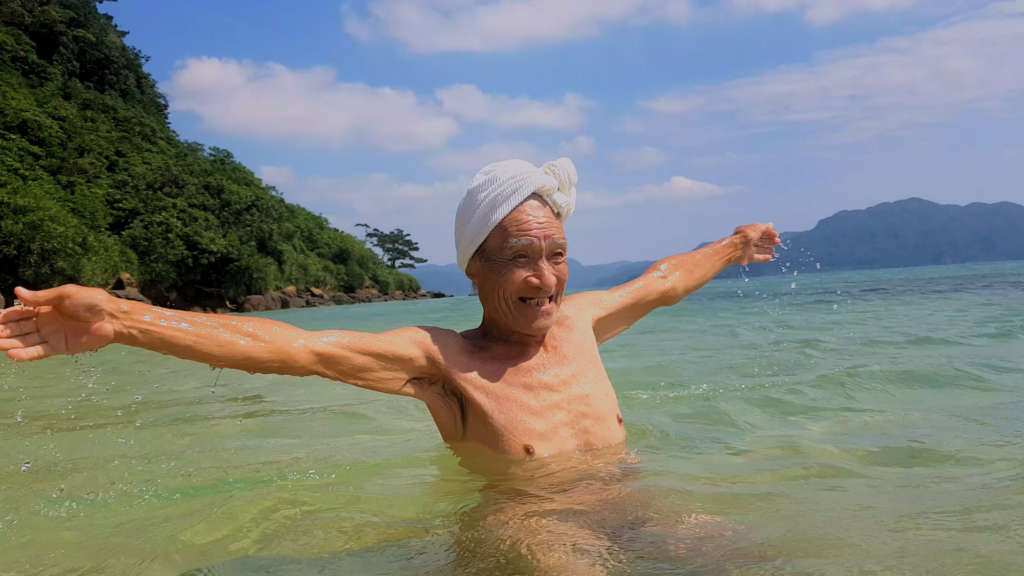 The rest of the evening was very memorable too. Nagasaki jumped into the water, laughing, looking to the sky, giving thanks to life. His happiness was so contagious that Tamiki and I couldn't be more pleased.
As evening was approaching it was time to prepare dinner. Our plan was to leave the island on the next day and leave Nagasaki alone to restart his new life. After a nice talk around a fireplace we all went to sleep.
But in the next morning Nagasaki was feeling very tired. I thought it was probably because of the amount of overwhelming emotions he felt day before.
As the day went on, it seemed that Nagasaki didn't feel confident enough to continue the same life he used to have for 29 years. Every time we discussed with him about his future plans on the island, he became serious, insecure, and concerned about his strength to survive again in such a place.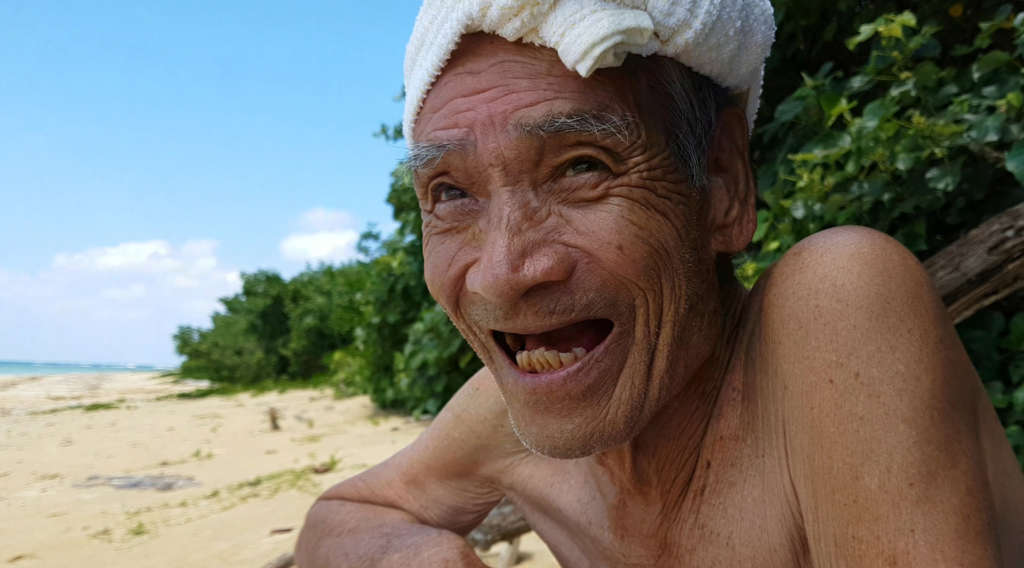 It became clear that Nagasaki was not so 'youthful' anymore. Especially during the last 4 years that he had been locked in the city, he had lost all the instincts & strength that he had before.
It was a heartbreaking feeling for all of us. His desire was to stay, there was no doubt about it. But his body couldn't respond. At moments he seemed to have a bit of 'lack of balance' while doing things. Tamiki and I decided to test his skills before we left him alone on the island to understand if he could survive at all & asked him to make lunch for us. It took him almost 4 hours to prepare some rice and eggs.
With that capacity it was not going to be easy for him to survive for long. On a desert island like Sotobarani there are plenty of tasks to be done every day, especially for someone who's a perfectionist like Nagasaki.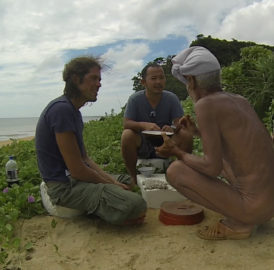 After lunch, Nagasaki asked Tamiki and me to stay on the island a bit longer & take care of him; then he would return to civilization with us. And that's what we finally did. Tamiki and I extended our stay in Okinawa in order to help Nagasaki enjoy a few more days on his beloved island. However, it was so sad seeing that he was not going to achieve what he had envisioned for himself. He was after all not going to be able to return to nature as he had wished.
The day that we all left the island, Tamiki and I were glad to see that Nagasaki didn't want to take any of his old belonging back to civilization. This was again a clear proof of his lack of attachment to material things and thus not wanting to keep anything with him after all.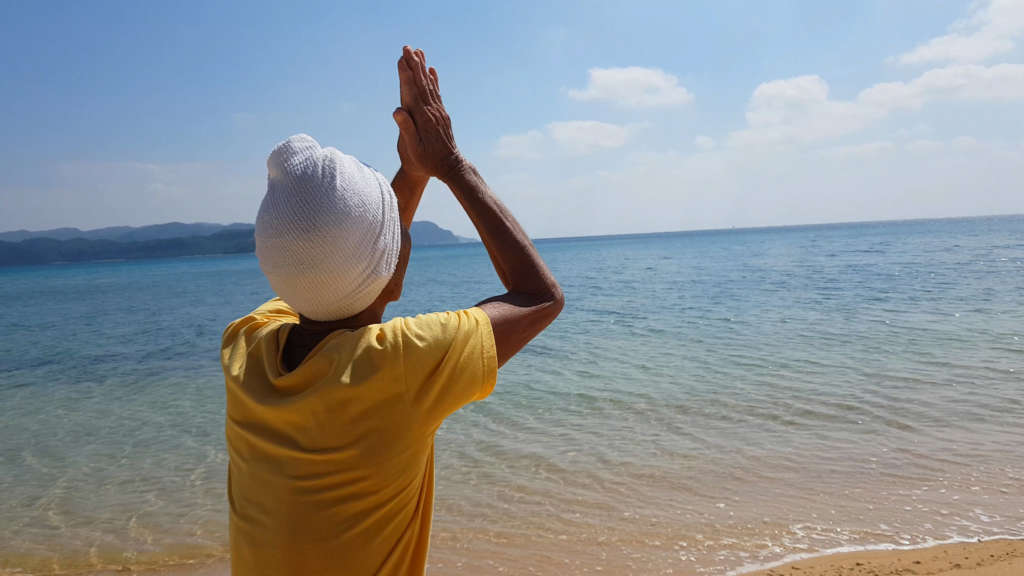 Luckily Nagasaki was not sad to leave. It seemed he was satisfied to have had the opportunity to bid 'Farewell' to his island.
Perhaps in a few years from now, if he still desires to spend his last days at Sotobarani Island, and feels his time is right and he is ready to depart this world, we will be there to help him undoubtedly.
Follow Us!